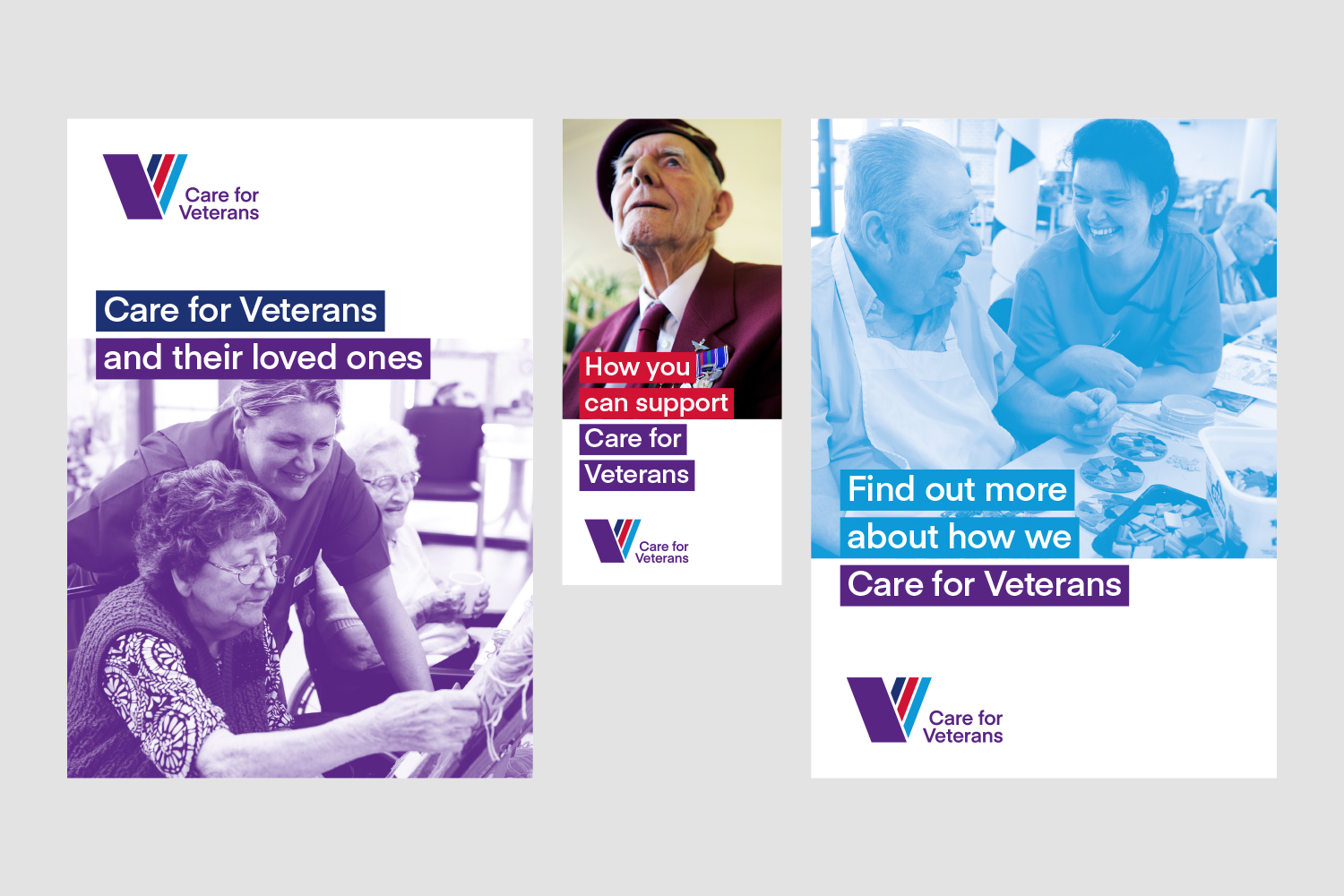 Care for Veterans provides residential and respite care for ex-service personnel and their families, who require nursing care and rehabilitation. They enable residents to live as independently and actively as possible in an environment that they can think of as their home.

We renamed the charity from 'The Queen Alexandra Hospital Home' to 'Care for Veterans' to clarify and convey what the charity do, to help reach a wider audience and expand their network of supporters. This allowed us to create a visual framework that can be easily adapted in-house to cater for any communication purpose, from adverts and brochures to vehicle livery and signage.
Much like the name, clarity is at the forefront of the visual identity. The symbolic 'V' icon is inspired by service decoration. The icon is evocative of veterans medals, but also acknowledges the award-winning and life changing work of the charity.
"We entrusted Two of Us with the renaming of our 100 year old charity. From the outset they really listened to what we had to say and to what we wanted and very quickly understood the challenges we were facing and the direction we needed to go in. They have given us just what we wanted — a clean and clear name and identity which reflects exactly what we do and will take us into our next century of caring for our nation's veterans." Elizabeth Baxter, Head of Marketing